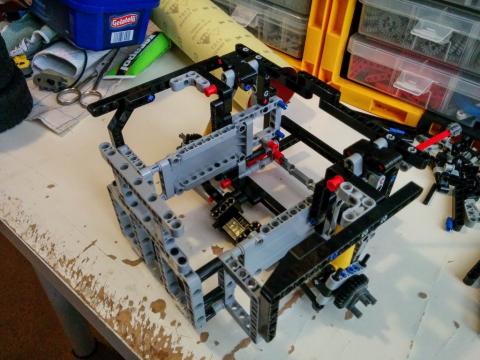 Yes, after a long while i re-started work on the bmw e30.
I decided to make it fully studless. The first results are encouraging. The only modified parts are the shock absorbers, which are pneumatic cylinders with drilled inlets and a lego spring inserted and the LPEpower wheelhubs. The rest are normal unmodified lego parts.
This version is much simpler and much lighter than the previous one, thanks to the use of lightweight new lego panels and some different approaches.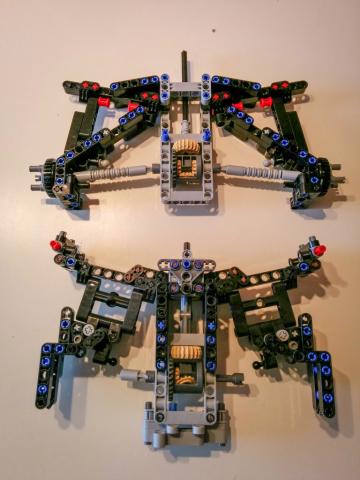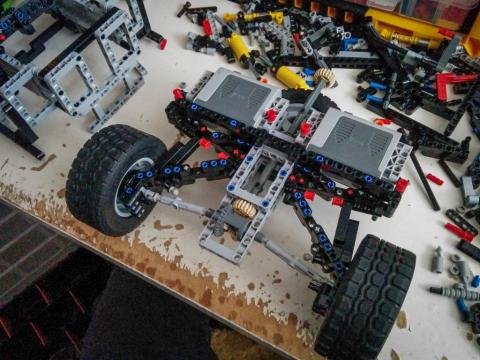 The rear suspension in particular is now finally what it should have been. You can see in this comparison pic how much simpler and better looking it is compared to the old one. It's also much lighter and as stiff as possible. The old one is like chewing gum and i was never happy about it.
I haver temporarily run out of parts, so i need to reorder them to continue work. Watch this space!