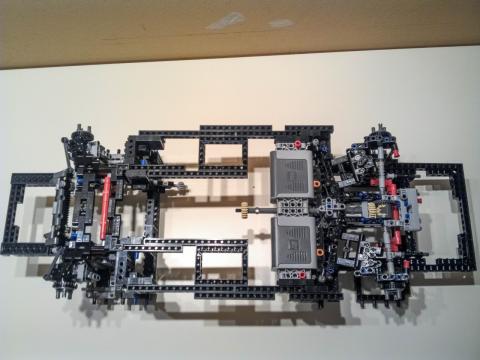 The build show started off really well, but then i got busy and i had to first finish the real life lego puzzle that is my 1989 bmw e30 325i touring.
If you want to see all the pictures of the restoration, feel free to click HERE for the entire dropbox picture gallery (warning, 882 pics, might kill your productivity).
The car needed to be finished in time for the 2014 Finalgear roadtrip/ringmeet that culminated with 4 days of camping in the eifel mountains and visiting the famous Nürburgring racetrack. The car drove 4 laps around it with the best lap of 10:20
When returning back from the trip, i brought home a better gearbox, that needs to be installed one of these days.
With the car being finished now, we'll resume with the show in october. And of course we will have to rebuild the whole car once again, to make it better, lighter, stiffer...